My Blog
Posts for: September, 2018
By Riverdale Dental Associates
September 20, 2018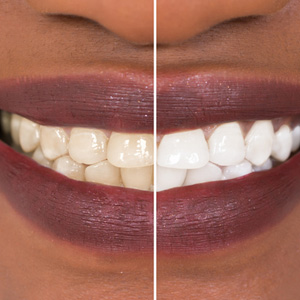 A relatively easy and inexpensive way to improve your smile is to whiten your teeth. In fact, you may even be able to do it yourself at home. Although there are differences between at-home and professional whitening, the former can still be effective.
That effectiveness, though, might be dependent on how well you understand what home whitening can do and what it can't. So before you purchase your kit, here are a few things to know about DIY teeth whitening.
Home kits are safe—when used as directed. Although nothing in life is completely risk-free, home whitening kits are relatively safe. But only if you follow the directions: If you overuse the bleaching solution beyond its intended use, you could wind up with permanent damage to your tooth enamel that can be costly to treat.
Bleaching solutions are relatively mild. Nearly all home kits use carbamide peroxide, a form of hydrogen peroxide, as their bleaching agent. Home kits usually contain no more than 10% of this agent, much lower than professional solutions. Used as directed, this amount of bleaching agent poses little to no risk to dental or general health. On the other hand, the weaker home kit solution does limit the extent of brightness you can achieve compared to stronger professional treatments.
For top results (or certain conditions), consider professional whitening. While you can obtain good results with a home whitening kit, professional whitening provides more precise brightness control and range, and may possibly last longer. That's because your dentist has more advanced techniques and equipment, as well as stronger bleaching solutions. And, if your discoloration originates inside your teeth, a home kit won't help—only a dentist can address that kind of discoloration.
Even if you decide to "go solo," your dentist can still give you advice on what to look for in a home kit, as well as tips for the actual procedure. But whether you whiten at home or let your dentist do it, teeth whitening can take years off your smile and give you a more attractive look.
If you would like more information on teeth whitening, please contact us or schedule an appointment for a consultation. You can also learn more about this topic by reading the Dear Doctor magazine article "Tooth Whitening Safety Tips: Are Bleaching Products Safe?"
By Riverdale Dental Associates
September 10, 2018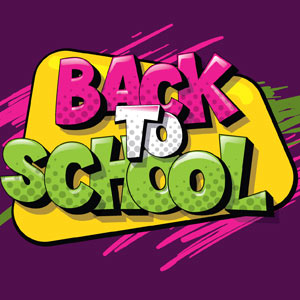 Like a second New Year's Day, the month of September offers its own chance to make a brand new start: It's back-to-school season! This can be an exhilarating time—a chance to meet new friends, face new challenges and set new goals. It's also a great time to get started on the things that can keep your children healthy all year long…like a routine visit to the dental office.
Preventive dental visits are one of the most important ways to help keep a smile in top condition—not just for kids, but for people of any age. They are also one of the best values in health care, because so much can be accomplished in such a short time. What exactly happens at a routine visit? Here's a brief run-down:
A professional teeth cleaning clears sticky plaque and hardened tartar from places where your brush can't reach. These deposits can harbor the bacteria that cause tooth decay and gum disease, and removing them helps prevent more serious problems from getting started.
A complete dental exam involves a check for cavities, but it's also much more: It includes screening for gum disease, oral cancer, and other potential maladies. X-rays or other diagnostic tests may be performed at this time; any changes can be observed, and the need for preventive or restorative treatments can be evaluated.
The growth and development of children's teeth is carefully monitored, from the first baby teeth to the third molars. If orthodontic work or wisdom teeth removal could benefit your child, this is a great time to discuss it.  Adults may also benefit from ongoing evaluation for gum recession and other potential issues.
Keeping your teeth and gums healthy also depends on how you take care of them at home. A routine office visit is a great opportunity to "brush up" on proper techniques for tooth brushing and flossing, and to ask any questions you may have about oral hygiene.
So if you have youngsters starting a new school year—or if you're looking to make a fresh start toward good oral health yourself—make it a point to stop in to the dental office for a routine visit this season!
If you would like more information about maintaining good oral health, please contact us or schedule an appointment. You can learn more by reading the Dear Doctor magazine articles "Top 10 Oral Health Tips For Children" and "Dental Hygiene Visit: A True Value in Dental Healthcare."