My Blog
Posts for: December, 2017
By Riverdale Dental Associates
December 21, 2017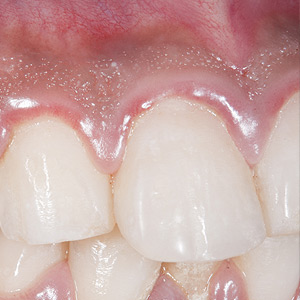 Periodontal (gum) disease is a bacterial infection, which if left untreated could cause gum recession, bone loss and eventually tooth loss. Caused mainly by plaque left on tooth surfaces from poor hygiene practices, the deeper the infection spreads below the gum line, the more difficult it is to treat.
One possible scenario involves parts of a tooth's root structure known as furcations. These are branching forks formed during the early development of teeth with multiple roots where they take different paths from the base of the crown. As gum disease spreads around the root it may cause different degrees of bone loss at the point of the branch.
It's imperative when treating gum disease to uncover and remove any bacterial plaque or calculus (hardened plaque deposits) found, including below the gum line. To address bacterial plaque at the root level, it's important to first determine if bone loss has involved the furcations (where the roots separate, also referred to as a "furcation invasion") and to what degree.
We usually classify this degree of involvement in three classes: Class I, the invasion has created a groove in the furcation, but minimal significant bone loss; Class II, the bone loss has extended into the furcation by at least two millimeters; or Class III, the bone loss extends completely from one end of the furcation to the other (or "through and through").
Depending on the class, cleaning plaque and calculus from furcations and then maintaining them thereafter can be quite challenging. We may need to use specially shaped hand instruments known as scalers or curettes to reach and clean root surfaces, or ultrasonic scalers that use high-frequency vibrations and streaming water to loosen and flush away plaque debris. It may also prove helpful, though limited, to apply antimicrobials or antibiotics to the area to help limit the levels of bacteria.
Disease damage around furcations may also require surgical treatment to encourage new tissue and bone growth in the area. Surgery can also help make the area more accessible to future cleaning and maintenance, both for you and us. Renewed hygiene practices on your part and regular cleaning and checkups with us will help ensure that the situation involving your tooth roots can be kept under control and your tooth preserved for many years to come.
If you would like more information on treatments for gum disease, please contact us or schedule an appointment for a consultation.
By Riverdale Dental Associates
December 06, 2017
If your child begins complaining of tooth pain without an accompanying fever or facial swelling, it's likely not an emergency. Still, you should have us check it—and the sooner the better if the pain persists or keeps your child up at night. There are a number of possible causes, any of which if untreated could be detrimental to their dental health.
Before coming in, though, you can do a cursory check of your child's mouth to see if you notice any abnormalities. The most common cause for a toothache is tooth decay, which you might be able to see evidence of in the form of cavities or brown spots on the tooth's biting surfaces. If you notice swollen or reddened gums around a tooth, this could be a possible sign of a localized area of infection known as an abscess. You should also ask your child if they fell or were hit in the mouth and look for any signs of an injury.
If you don't see anything unusual, there may be another cause—stuck food like popcorn or candy lodged and exerting painful pressure on the gum tissue or tooth. You may be able to intervene in this case: gently floss around the affected tooth to try to dislodge any food particles. The pain may ease if you're able to remove any. Even so, if you see abnormalities in the mouth or the pain doesn't subside, you should definitely plan to come in for an examination.
In the meantime, you can help ease discomfort with a child-appropriate dose of ibuprofen or acetaminophen. An ice pack against the outside jaw may also help, but be careful not to apply ice directly to the skin. And under no circumstances rub aspirin or other painkiller directly on the gums—like ice, these products can burn the skin. If these efforts don't help you should try to see us the same day or first thing the next morning for advanced treatment.
The main thing is not to panic. Knowing what to look for and when to see us will help ensure your child's tooth pain will be cared for promptly.
If you would like more information on handling dental issues with your child, please contact us or schedule an appointment for a consultation. You can also learn more about this topic by reading the Dear Doctor magazine article "A Child's Toothache."