My Blog
Posts for: September, 2017
By Riverdale Dental Associates
September 29, 2017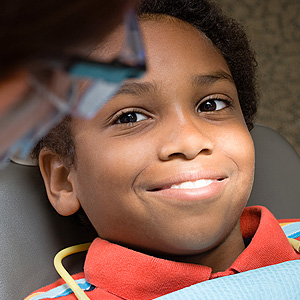 You may not be nervous at all about visiting the dentist. But put yourself in a child's place — a routine dental visit could be an anxious experience for them, and even more so if it involves dental work.
Dental professionals recognize this and go to great lengths to make children's visits as pleasant as possible. It's common among pediatric and family dentists to see child-friendly exam rooms and a well-trained staff experienced with interacting with children.
While this helps, some children still struggle with anxiety. Dentists have one other technique that can ease a child's nervousness: conscious sedation. This technique involves the use of pills, inhaled gas or intravenous drips to help patients relax.
Sedation is different from general anesthesia, which uses drugs to render a patient unconscious so they won't experience pain. A sedated patient remains in a conscious but relaxed state: they can still breathe independently and, with the most moderate form of oral sedation, be able to respond to touch or verbal instructions.
Oral sedation may also be accompanied by other methods like nitrous oxide gas that also aid with physical discomfort. Many drugs used often have an amnesiac effect — the patient won't remember details about the procedure, which could contribute to less anxiety in the future.
Typically, a child receives an oral sedative just before the procedure. Most drugs are fast-acting and leave the child's system quickly afterward. A staff member monitors their vital signs (pulse, respirations, blood pressure, etc.) during the procedure and after in recovery. They'll remain in recovery until their vital signs return to normal levels and then be able to go home. They should stay home the rest of the day under adult supervision, but should be alert enough the next day to return to their normal activities.
Relieving anxiety is an important tool to ensure your child receives the dental care they need. It also creates a positive experience that could encourage a young patient to continue regular dental care when they reach adulthood.
If you would like more information on conscious sedation for children, please contact us or schedule an appointment for a consultation. You can also learn more about this topic by reading the Dear Doctor magazine article "Sedation Dentistry for Kids."
By Riverdale Dental Associates
September 14, 2017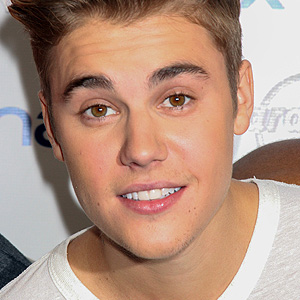 Is a chipped tooth big news? It is if you're Justin Bieber. When the pop singer recently posted a picture from the dental office to his instagram account, it got over 2.6 million "likes." The snapshot shows him reclining in the chair, making peace signs with his hands as he opens wide; meanwhile, his dentist is busy working on his smile. The caption reads: "I chipped my tooth."
Bieber may have a few more social media followers than the average person, but his dental problem is not unique. Sports injuries, mishaps at home, playground accidents and auto collisions are among the more common causes of dental trauma.
Some dental problems need to be treated as soon as possible, while others can wait a few days. Do you know which is which? Here are some basic guidelines:
A tooth that's knocked out needs attention right away. First, try and locate the missing tooth and gently clean it with water — but avoid holding the tooth's roots. Next, grasp the crown of the tooth and place it back in the socket facing the correct way. If that isn't possible, place it between the cheek and gum, in a plastic bag with the patient's saliva or a special tooth preservative, or in a glass of cold milk. Then rush to the dental office or emergency room right away. For the best chance of saving the tooth, it should be treated within five minutes.
If a tooth is loosened or displaced (pushed sideways, deeper into or out of its socket), it's best to seek dental treatment within 6 hours. A complete examination will be needed to find out exactly what's wrong and how best to treat it. Loosened or displaced teeth may be splinted to give them stability while they heal. In some situations, a root canal may be necessary to save the tooth.
Broken or fractured (cracked) teeth should receive treatment within 12 hours. If the injury extends into the tooth's inner pulp tissue, root canal treatment will be needed. Depending on the severity of the injury, the tooth may need a crown (cap) to restore its function and appearance. If pieces of the tooth have been recovered, bring them with you to the office.
Chipped teeth are among the most common dental injuries, and can generally be restored successfully. Minor chips or rough edges can be polished off with a dental instrument. Teeth with slightly larger chips can often be restored via cosmetic bonding with tooth-colored resins. When more of the tooth structure is missing, the best solution may be porcelain veneers or crowns. These procedures can generally be accomplished at a scheduled office visit. However, if the tooth is painful, sensitive to heat or cold or producing other symptoms, don't wait for an appointment — seek help right away.
Justin Bieber earned lots of "likes" by sharing a picture from the dental office. But maybe the take-home from his post is this: If you have a dental injury, be sure to get treatment when it's needed. The ability to restore a damaged smile is one of the best things about modern dentistry.
If you have questions about dental injury, please contact our office or schedule a consultation. You can read more in the Dear Doctor magazine articles "Repairing Chipped Teeth" and "Porcelain Crowns & Veneers."